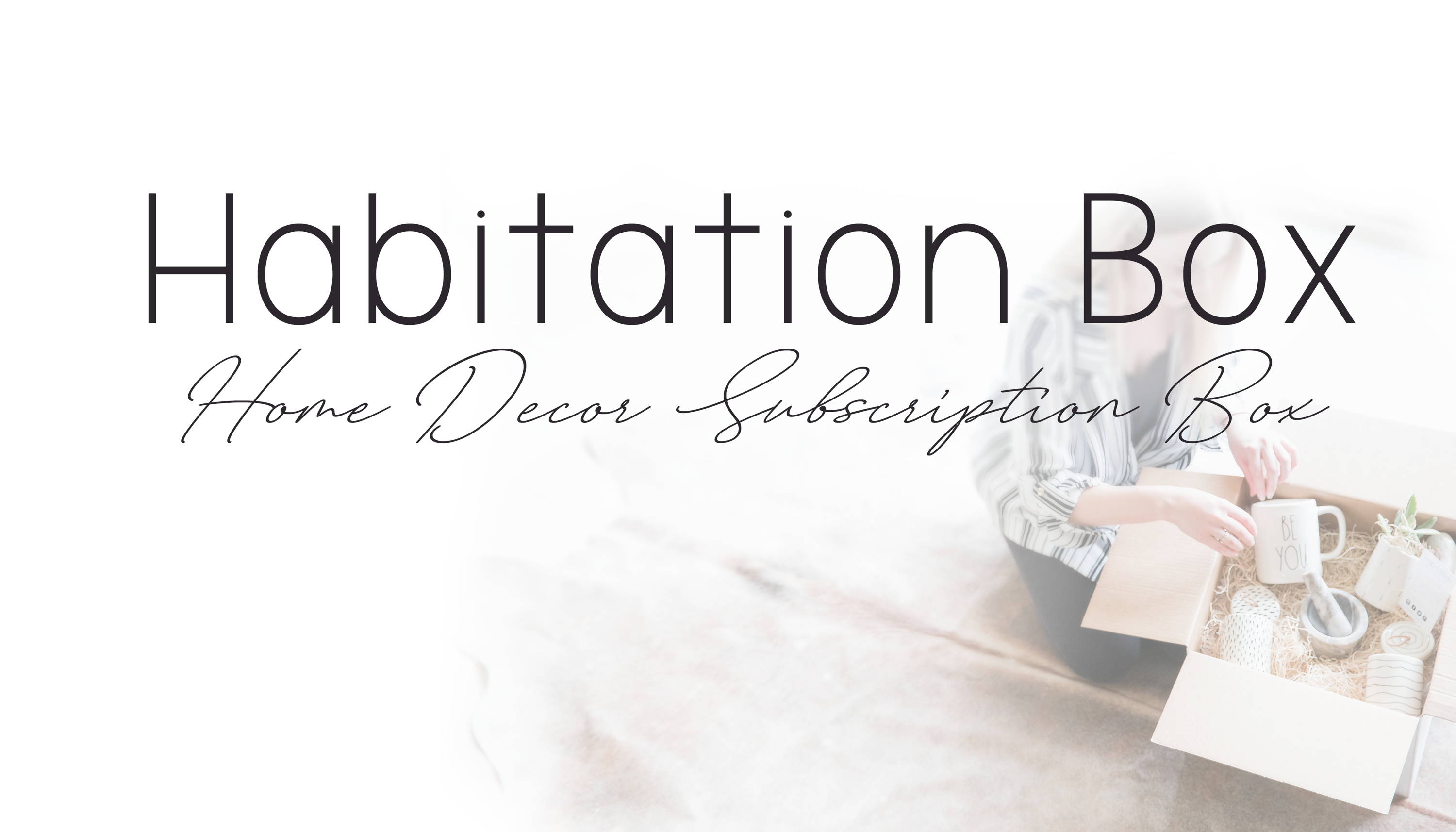 Habitation I
- White Cement Vase
- Lavender Swag Garland
- Bronze Lantern
- "Oh Hello" Doormat
- "Have Courage & Be Kind" Coffee Mug
Pro Tip:
"Oh Hello" Doormat
Layering the "Oh Hello" doormat with a larger mat for a completed look. The simplicity of this mat allows you to pair it with many different textures and colors, allowing you to change the look of your porch throughout the year.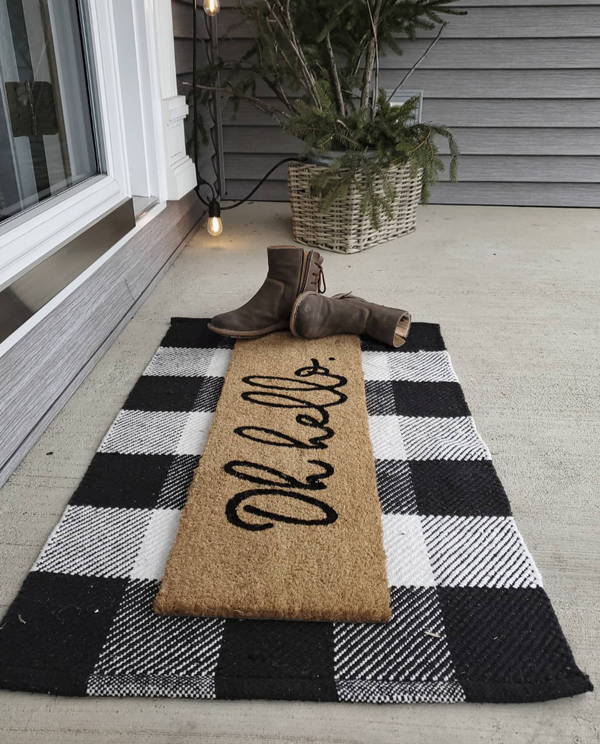 Pro Tip:
Wood Beaded Riser
The wood beaded riser is a piece that is multi-functional. Hosting a dinner party soon? Use this riser to hold cupcakes or appetizers. You can also use this piece to hold your favorite spices next to the oven or next to the sink to hold your soap dispensers in an elevated way.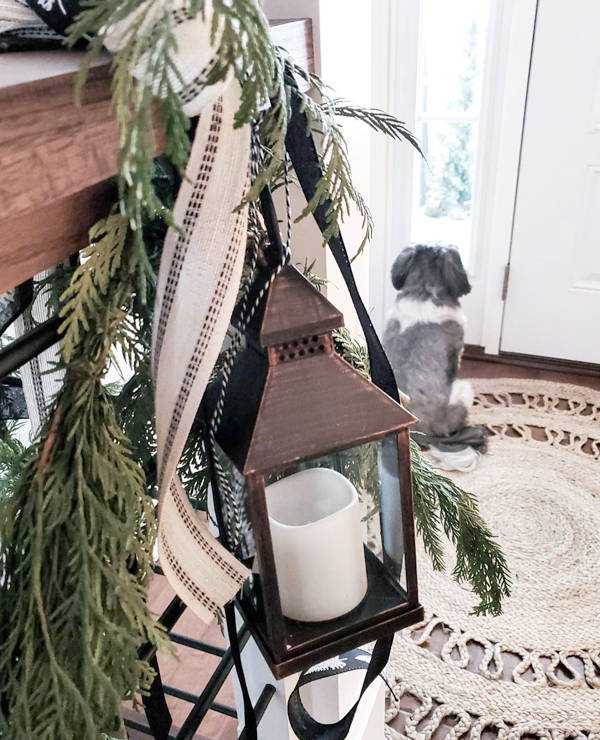 The bronze lantern provides cozy vibes throughout the year. This lantern fits in with every season and is the perfect piece to keep out all year long. Use the ring on top of the lantern to hang it, or simply let the lantern stand on its own.
The cement vase is a versatile piece. Similar to the bronze lantern, this piece can be used throughout the year. You can use it to hold faux florals, or let it stand on its own. The floral detailing is beautiful and makes this a wonderful statement piece. The drainage hole at the bottom also allows you to plant some flowers or herbs inside the vase.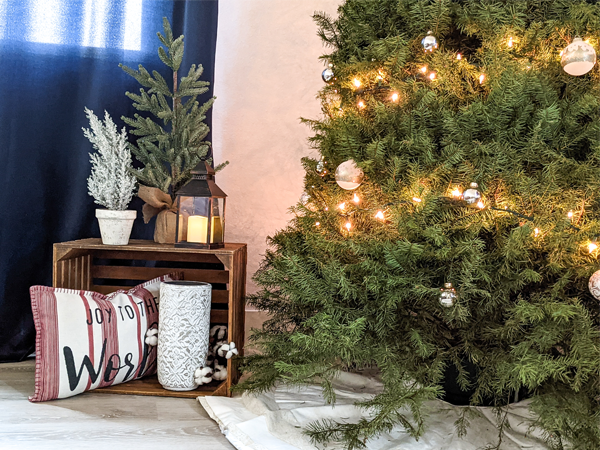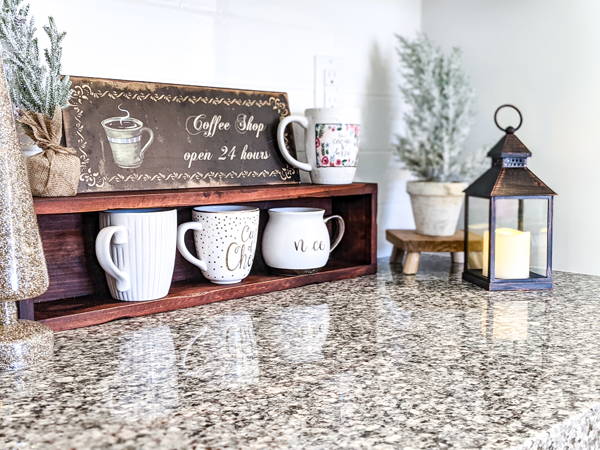 Pro Tip:
Wooden Planter Box
Talk about versatility! This box can be used to create a centerpiece on your dining table, turned on its side to hold coffee mugs or herbs, you could even drill a few drainage holes and plant something inside of it.
The possibilities are endless with this piece and the best part is, this box was made in Minnesota with local wood.
Refer A Friend, Get Rewarded!
Check your Habitation Box account to find your referral link. You and your friends and family could get $15.00 off your order for every person you refer to Habitation Box. Can't find the link? Email me, Kelly@Habitationbox.com to receive your unique link and start earning today!